The result of the pilot was that during autumn 2017 students visited more than 30 companies. This is a great result since there were "officially" only 11 co-operation partners. Thus the students had explained the language passport idea themselves in these companies and got stamps. Excellent spontaneity! The lack of suitable places to visit / enough places to visit will be solved in the mobile application since all companies are participating in principle.
The highest number of visits were made to Unica's restaurants, and the second highest were Kansallinen kirjakauppa and K-Market Puhakka. Also, Three Beers and Portti were often visited. In total, there were 200 visits, meaning times when students were speaking Finnish. Many students thought that it was very challenging and exciting to speak Finnish at first but it became gradually easier. The most important result was the fact that Suomipassi supported, motivated and encouraged students to use Finnish more.
Here are some comments from the Suomipassi users: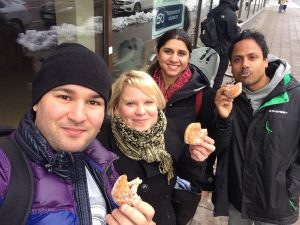 It's nice to get real world experience in Finnish.
Fun idea! It was a good way to start an interaction with a Finn.
It took away the fear to say things wrong. Passport works like a "shield".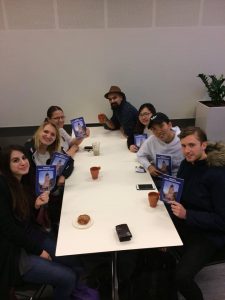 Great for people who are shy.
I started to feel more comfortable speaking Finnish.
It was helpful for me because I knew people would not reply in English.
People praised me whenever I tried to speak in Finnish and it motivated me more to learn.
At first I felt so shy to talk with Finnish people but it became more relaxed gradually I can use Finnish more now and not to be afraid to make mistakes.
Also I learned that Finns are always happy to help and appreciate students efforts to learn Finnish.
Minä yritin puhua suomea ja sain paljon luottamusta.